First class bedroom furnishing
Specialists for quality sleeping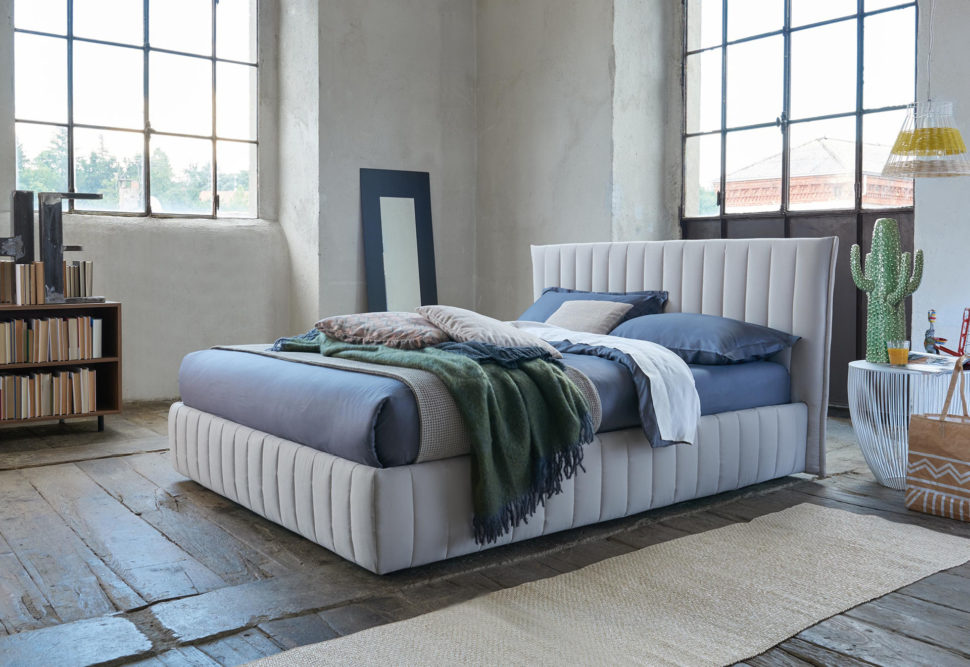 BEDS
Sleepforyou is the right place to pick unique and luxury beds made by several wellknown manufacturers. We can advise you in creating a bed that fits your interior by picking suitable headboards, upholstery fabrics and correct size. Quality, harmony of details and design are the things we try to offer.
We are experts in explaining the functions of mattresses and advising in finding the correct one for you. Most of our mattresses are "Class 1 medical devices". The range starts with simple mattresses for kids and go up to mattresses for sleep lovers who are willing to invest in healthy and luxurious sleeping.
Customized comfort can be created by picking the suitable bed base with specific features to meet different demands and support needs. We offer also bed bases with electric-powered movement.
Duvets, pillow cases, bed linen, mattress covers, mattress protectors, ……. all the accessories you need in your bedrooms can be bought in our shop. The variety is large and also contains special sizes.
Luxury
Design, craftsmanship, love for detail and service those are the words to describe beds we offer. No matter either you are looking for upholstery or massive wooden beds.
Elegance
Discover our exclusive bed collection. Because the ultimate recipe for a perfect night's sleep is the fusion of good looking bed and the sensation of support and softness.
Quality
We are not the cheapest ones, but we sell only quality proofed products. All the time we seek to furnish your bedroom in high-quality and luxuriously comfortable.
Services
Our services include the transport, carrying and professional assembling. We can arrange everything for you. The only thing you need to do, is to rest.
WELCOME IN OUR SHOWROOM
LUXURY * WELL-BEING * RELAXATION * HEALTHY SLEEPING
You are kindly invited for a visit to our showroom because nothing we say about our beds, mattresses and accessories can compare with trying them. We have the widest range of anatomic pillows supporting your head and neck… We have next-generation technology mattresses that are designed to deliver relief and whole night's sleep… And georgeous beds, of course☺